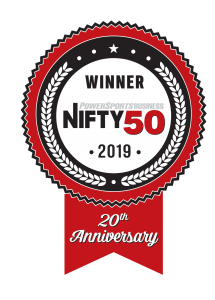 Excel's 302x polished stainless steel spoke kits are 10% stronger than OE steel spokes and 15% stronger than current aftermarket stainless spokes. Excel Spoke Kits include 6061 T4 6 point forged aluminum Spline Drive® Nipples. NEW! BLUE, RED and BLACK NIPPLES!
302x Polished Stainless Steel

Stronger than OE or current aftermarket

Features Spline Drive® Nipples

8 and 9 gauge

Mini bike kits also available

Replacement nipples and spokes available.
Notako Spoke Kits were developed for enthusiasts looking for an excellent value for the money. Notako Spokes are produced using economical high carbon steel and are mated to OE type steel nipples to give Notako not only an economical price but also to conform to the performance that Excel represents.
| Make | Model | Year | Rim Size | Front or Rear | Excel Takasago | A60 Rims | Notako Rims | OEM Spoke, Nipple OK | Excel Spoke Set _= Color Designator | Notako Spokes |
| --- | --- | --- | --- | --- | --- | --- | --- | --- | --- | --- |
| Honda | CRF250R | 2004-2020 | 21x1.60 | Front | IC_408 | ICK608 | IC_N08 | NO | XS9-11217_ | NS9-11217 |
| Honda | CRF250RX | 2019 | 21x1.60 | Front | IC_408 | ICK608 | IC_N08 | NO | XS9-11217_ | NS9-11217 |
| Honda | CRF450R | 2002-2020 | 21x1.60 | Front | IC_408 | ICK608 | IC_N08 | NO | XS9-11217_ | NS9-11217 |
| Honda | CRF450RX | 2017-2020 | 21x1.60 | Front | IC_408 | ICK608 | IC_N08 | NO | XS9-11217_ | NS9-11217 |
| Honda | CRF250R | 2005-2020 | 19x1.85 | Rear | GD_411 | GDK611 | GD_N11 | YES | XS8-15197_ | NS8-15197 |
| Honda | CRF250R | 2005-2020 | 19x2.15 | Rear | GE_411 | GEK611 | GE_N11 | YES | XS8-15197_ | NS8-15197 |
| Honda | CRF450R | 2005-2020 | 19x1.85 | Rear | GD_411 | GDK611 | GD_N11 | YES | XS8-15197_ | NS8-15197 |
| Honda | CRF450R | 2005-2020 | 19x2.15 | Rear | GE_411 | GEK611 | GE_N11 | YES | XS8-15197_ | NS8-15197 |
| Honda | CRF450RX | 2017-2020 | 19x1.85 | Rear | GD_411 | GDK611 | GD_N11 | NO | XS8-15197_ | NS8-15197 |
| Honda | CRF450RX | 2017-2020 | 19x2.15 | Rear | GE_411 | GEK611 | GE_N11 | NO | XS8-15197_ | NS8-15197 |
| Kawasaki | KX250 | 2019-2020 | 21x1.60 | Front | IC_408 | ICK608 | IC_N08 | NO | XS9-22217 | NS9-22217 |
| Kawasaki | KX250F | 2006-2020 | 21x1.60 | Front | IC_408 | ICK608 | IC_N08 | NO | XS9-22217_ | NS9-22217 |
| Kawasaki | KX450 | 2019-2020 | 21x1.60 | Front | IC_408 | ICK608 | IC_n08 | NO | XS9-22217 | NS9-22217 |
| Kawasaki | KX450F | 2006-2020 | 21x1.60 | Front | IC_408 | ICK608 | IC_N08 | NO | XS9-22217_ | NS9-22217 |
| Kawasaki | KX250 | 2019-2020 | 19x1.85 | Rear | GD_406 | GDK606 | GD_N06 | NO | XS8-23197_ | NS8-23197 |
| Kawasaki | KX250 | 2019-2020 | 19x2.15 | Rear | GE_410 | GEK610 | GE_N10 | NO | XS8-23197_ | NS8-23197 |
| Kawasaki | KX250F | 2004-2020 | 19x1.85 | Rear | GD_406 | GDK606 | GD_N06 | NO | XS8-23197_ | NS8-23197 |
| Kawasaki | KX250F | 2004-2020 | 19X2.15 | Rear | GE_410 | GEK610 | GE_N10 | NO | XS8-23197_ | NS8-23197 |
| Kawasaki | KX450 | 2019-2020 | 18x2.15 | Rear | FE_410 | FEK610 | FE_N10 | NO | XS8-25187_ | NS8-25187 |
| Kawasaki | KX450 | 2019-2020 | 18x2.15 | Rear | GE_410 | GEK610 | GE_N10 | NO | XS8-23197_ | NS8-23197 |
| Kawasaki | KX450F | 2006-2020 | 19x1.85 | Rear | GD_406 | GDK606 | GD_N06 | NO | XS8-23197_ | NS8-23197 |
| Kawasaki | KX450F | 2006-2020 | 19X2.15 | Rear | GE_410 | GEK610 | GE_N10 | NO | XS8-23197_ | NS8-23197 |
| Suzuki | RM-Z250 | 2017-2018 | 21x1.60 | Front | IC_408 | ICK608 | IC_N08 | NO | XS9-32217_ | NS9-32217 |
| Suzuki | RMX450Z | 2010-2011 and 17-19 | 21x1.60 | Front | IC_408 | ICK608 | IC_N08 | NO | XS9-32217_ | NS9-32217 |
| Suzuki | RM-Z450 | 2005-2020 | 21x1.60 | Front | IC_408 | ICK608 | IC_N08 | NO | XS9-32217_ | NS9-32217 |
| Suzuki | RM-Z250 | 2017-2018 | 19x1.85 | Rear | GD_422 | GDK622 | GD_N22 | YES | XS8-33197_ | NS8-33197 |
| Suzuki | RM-Z250 | 2017-2018 | 19x2.15 | Rear | GE_422 | GEK622 | GE_N22 | YES | XS8-33197_ | NS8-33197 |
| Suzuki | RMX450Z | 2010-2011 and 17-19 | 19x1.85 | Rear | GD_422 | GDK622 | GD_N22 | YES | XS8-33197_ | NS8-33197 |
| Suzuki | RMX450Z | 2010-2011 and 2018 | 19x2.15 | Rear | GE_422 | GEK622 | GE_N22 | YES | XS8-33197_ | NS8-33197 |
| Suzuki | RM-Z450 | 2005-2020 | 19x1.85 | Rear | GD_422 | GDK622 | GD_N22 | YES | XS8-33197_ | NS8-33197 |
| Suzuki | RM-Z450 | 2005-2020 | 19x2.15 | Rear | GE_422 | GEK622 | GE_N22 | YES | XS8-33197_ | NS8-33197 |
| Yamaha | YZ125 | 1992-2020 | 21x1.60 | Front | IC_408 | ICK608 | IC_N08 | NO | XS9-11207_ | NS9-11207 |
| Yamaha | YZ125SX | 2020 | 21x1.60 | Front | IC_408 | ICK608 | IC_N08 | NO | XS9-11207 | NS9-11207 |
| Yamaha | YZ250 | 1991-2020 | 21x1.60 | Front | IC_408 | ICK608 | IC_N08 | NO | XS9-11207_ | NS9-11207 |
| Yamaha | YZ250F | 2001-2020 | 21x1.60 | Front | IC_408 | ICK608 | IC_N08 | NO | XS9-11207_ | NS9-11207 |
| Yamaha | YZ250FX | 2015-2020 | 21x1.60 | Front | IC_408 | ICK608 | IC_N08 | NO | XS9-11207_ | NS9-11207 |
| Yamaha | YZ250X | 2016-2020 | 21x1.60 | Front | IC_408 | ICK608 | IC_N08 | NO | XS9-11207_ | NS9-11207 |
| Yamaha | YZ450F | 2003-2020 | 21x1.60 | Front | IC_408 | ICK608 | IC_N08 | NO | XS9-11207_ | NS9-11207 |
| Yamaha | YZ450FX | 2016-2020 | 21x1.60 | Front | IC_408 | ICK608 | IC_N08 | NO | XS9-11207_ | NS9-11207 |
| Yamaha | YZ125 | 1999-2020 | 19x1.85 | Rear | GD_406 | GDK606 | GD_N06 | YES | XS8-41197_ | NS8-41197 |
| Yamaha | YZ125 | 1999-2020 | 19x2.15 | Rear | GE_422 | GEK622 | GE_N22 | YES | XS8-41197_ | NS8-41197 |
| Yamaha | YZ125SX | 2020 | 19x1.85 | Rear | GD_406 | GDK606 | GD_N06 | YES | XS8-41197 | NS8-41197 |
| Yamaha | YZ125SX | 2020 | 19x2.15 | Rear | GE_422 | GEK622 | GE_N422 | YES | XS8-41197 | NS8-41197 |
| Yamaha | YZ250 | 1999-2020 | 19x1.85 | Rear | GD_406 | GDK606 | GD_N06 | YES | XS8-41197_ | NS8-41197 |
| Yamaha | YZ250 | 1999-2020 | 19x2.15 | Rear | GE_422 | GEK622 | GE_N22 | YES | XS8-41197_ | NS8-41197 |
| Yamaha | YZ250F | 2009-2020 | 19x1.85 | Rear | GD_406 | GDK606 | GD_N06 | YES | XS8-47197_ | NS8-47197 |
| Yamaha | YZ250F | 2009-2020 | 19x2.15 | Rear | GE_422 | GEK622 | GE_N22 | YES | XS8-47197_ | NS8-47197 |
| Yamaha | YZ250FX | 2015-2020 | 19x1.85 | Rear | GD_406 | GDK606 | GD_N06 | YES | XS8-41197_ | NS8-41197 |
| Yamaha | YZ250FX | 2015-2020 | 19x2.15 | Rear | GE_422 | GEK622 | GE_N22 | YES | XS8-41197_ | NS8-41197 |
| Yamaha | YZ250X | 2016-2020 | 19x1.85 | Rear | GD_406 | GDK606 | GD_N06 | YES | XS8-41197_ | NS8-41197 |
| Yamaha | YZ250X | 2016-2020 | 19x2.15 | Rear | GE_422 | GEK622 | GE_N22 | YES | XS8-41197_ | NS8-41197 |
| Yamaha | YZ450F | 2009-2020 | 19x1.85 | Rear | GD_406 | GDK606 | GD_N06 | YES | XS8-47197_ | NS8-47197 |
| Yamaha | YZ450F | 2009-2020 | 19x2.15 | Rear | GE_422 | GEK622 | GE_N22 | YES | XS8-47197_ | NS8-47197 |
| Yamaha | YZ450FX | 2016-2020 | 19x1.85 | Rear | GD_406 | GDK606 | GD_N06 | YES | XS8-41197_ | NS8-41197 |
| Yamaha | YZ450FX | 2016-2020 | 19x2.15 | Rear | GE_422 | GEK622 | GE_N22 | YES | XS8-41197_ | NS8-41197 |
| KTM | All SX 125-530 | 2007-2020 | 21x1.60 | Front | IC_408 | ICK608 | IC_N08 | YES | XS9-52217 | NA |
| KTM | All Non-SX 125-530 | 2007-2020 | 21x1.60 | Front | IC_408 | ICK608 | IC_N08 | YES | XS9-52217 | NA |
| KTM | All Full Size Models 125-530 (if 19x1.85 is the stock size) | 2007-2020 | 19x1.85 | Rear | GD_422 | GDK622 | GD_N22 | YES | XS8-52197 | NA |
| KTM | All Full Size Models 125-530 (If 19x2.15 is the stock size) | 2007-2020 | 19x2.15 | Rear | GE_422 | GEK622 | GE_N22 | YES | XS9-52197 | NA |
| Husqv | FC250 | 2014-2018 | 21x1.60 | Front | IC_408 | ICK608 | IC_N08 | NA | NA | NA |
| Husqv | FE250 | 2014-2018 | 21x1.60 | Front | IC_408 | ICK608 | IC_N08 | NA | NA | NA |
| Husqv | TC250 | 2011-2018 | 21x1.60 | Front | IC_408 | ICK608 | IC_N08 | NA | NA | NA |
| Husqv | TE250 | 2011-2018 | 21x1.60 | Front | IC_408 | ICK608 | IC_N08 | NA | NA | NA |
| Husqv | FC350 | 2014-2018 | 21x1.60 | Front | IC_408 | ICK608 | IC_N08 | NA | NA | NA |
| Husqv | FE350 | 2014-2018 | 21x1.60 | Front | IC_408 | ICK608 | IC_N08 | NA | NA | NA |
| Husqv | FE350S | 2015-2016 | 21x1.60 | Front | IC_408 | ICK608 | IC_N08 | NA | NA | NA |
| Husqv | FC450 | 2014-2018 | 21x1.60 | Front | IC_408 | ICK608 | IC_N08 | NA | NA | NA |
| Husqv | FE450 | 2016-2018 | 21x1.60 | Front | IC_408 | ICK608 | IC_N08 | NA | NA | NA |
| Husqv | All FULL SIZE Models (Except WR250/300, TW610) | 2011-2020 | 21x1.60 | Front | IC_408 | ICK608 | NA | NO | NA | NA |
| Husqv | FC250 | 2014-2018 | 19x2.15 | Rear | GE_422 | GEK622 | GE_N22 | NA | NA | NA |
| Husqv | TC250 | 2014-2016 and 2018 | 19x2.15 | Rear | GE_422 | GEK622 | GE_N22 | NA | NA | NA |
| Husqv | FC350 | 2014-2018 | 19x2.15 | Rear | GE_422 | GEK622 | GE_N22 | NA | NA | NA |
| Husqv | FC450 | 2014-2018 | 19x2.15 | Rear | GE_422 | GEK622 | GE_N22 | NA | NA | NA |
| Husqv | MX FULL SIZE models (Except WR250/300, TE630) | 2011-2020 | 19X1.85 | Rear | GD_406 | GDK606 | NA | NO | NA | NA |
| Husqv | MX FULL SIZE models (Except WR250/300, TE630) | 2011-2020 | 19x2.15 | Rear | GE_422 | GEK622 | NA | NO | NA | NA |