We do not sell direct, please contact your local
to order products.
Select Your RK Chain
On Road Chains
Off Road Chains
RK Non-Sealed Chains
OFF-ROAD CHAIN PLATE INFORMATION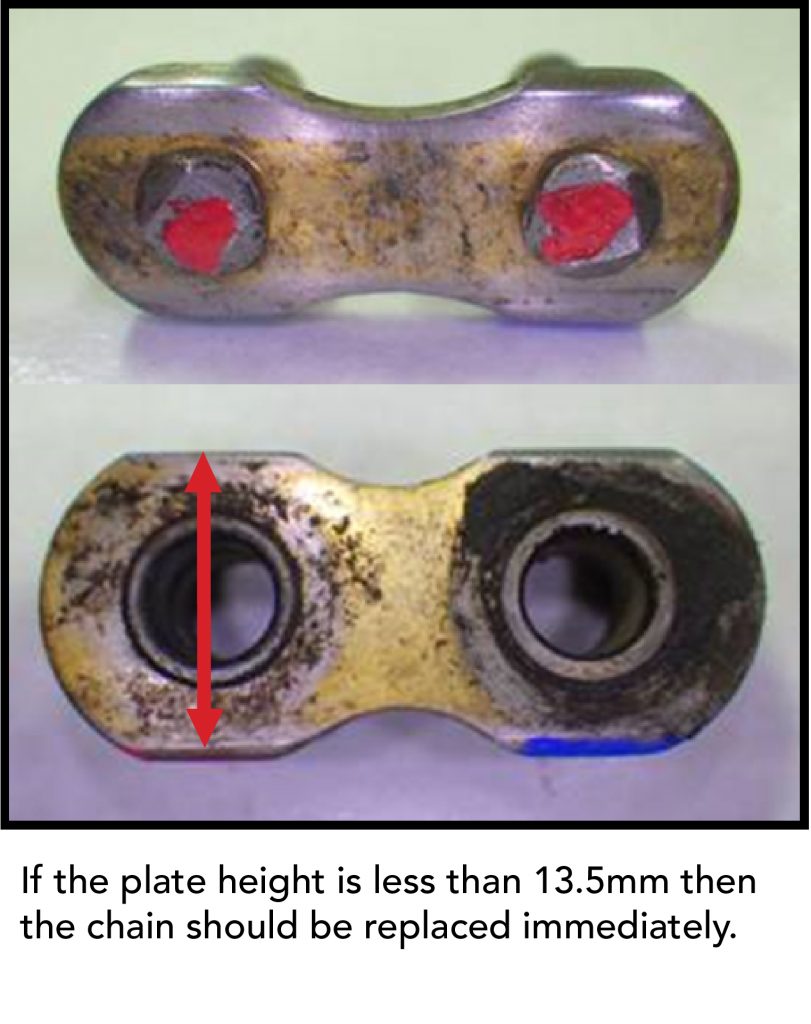 Why do chains break?  There are many factors that can result in chain breakage. One type of breakage only seen in ATV and Off-Road applications is called "Plate Wear". On a new chain, the plate should have a round shape very similar to the outline of a peanut. As the chain wears, the rounded tops and bottoms of the plate can wear flat. If this wear gets to a certain level, the chain will lose tensile strength. It is this loss of tensile strength that can cause the chain to break while the chain is under load.
It is most common for the inner side of the plate to wear out faster than the outer side of the plate; so when inspecting your chain, look over all parts of the chain to make sure that the inner side plate height is above 13.5mm in height for 520EXW, 520MAX-X and 520MAX-O. If the plate height is less than 13.5mm then the chain should be replaced immediately.